We provide Solutions
A company's know-how is distributed over its data, documents and their respective employees. We support organisations to capture, manage and share this knowledge to all stakeholders. Our solutions are based on standard software and are adapted to meet our customer's needs.
Team of Experts
Treskon designs, develops, implements and offer support for ECM & DMS solutions. Enterprise Content Management and Document Management Systems allow companies to transfer their content and information processes from analog to digital.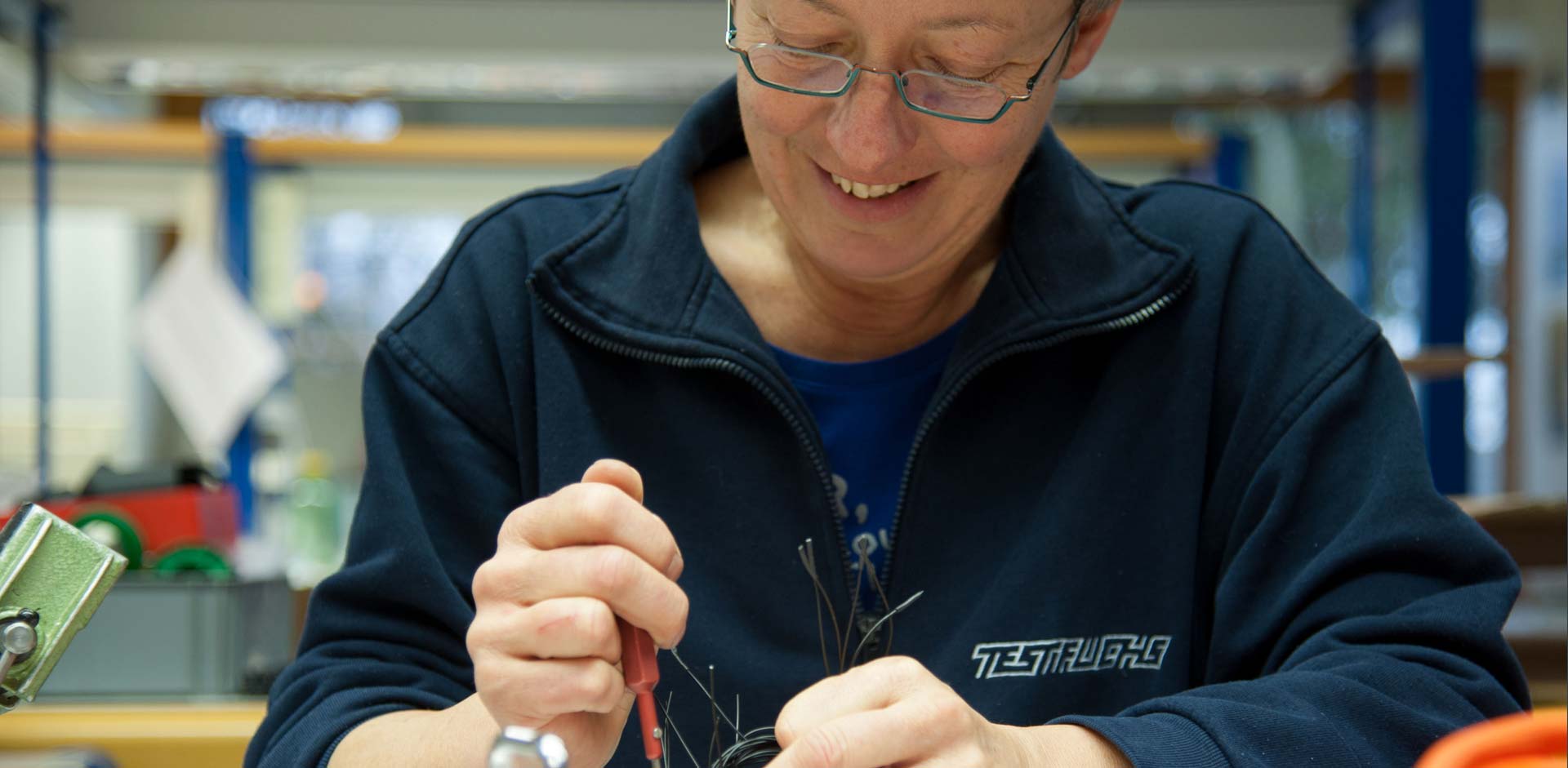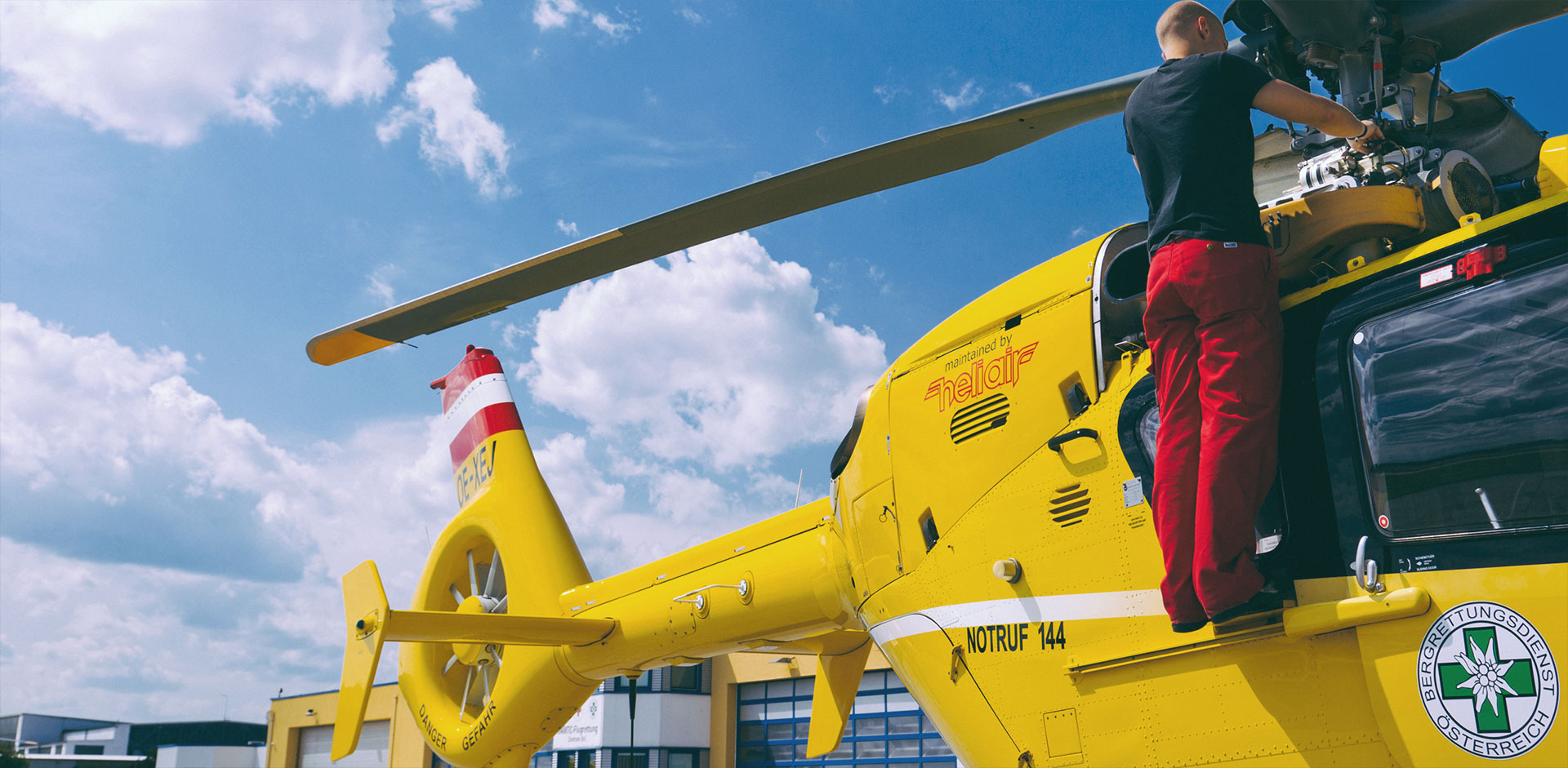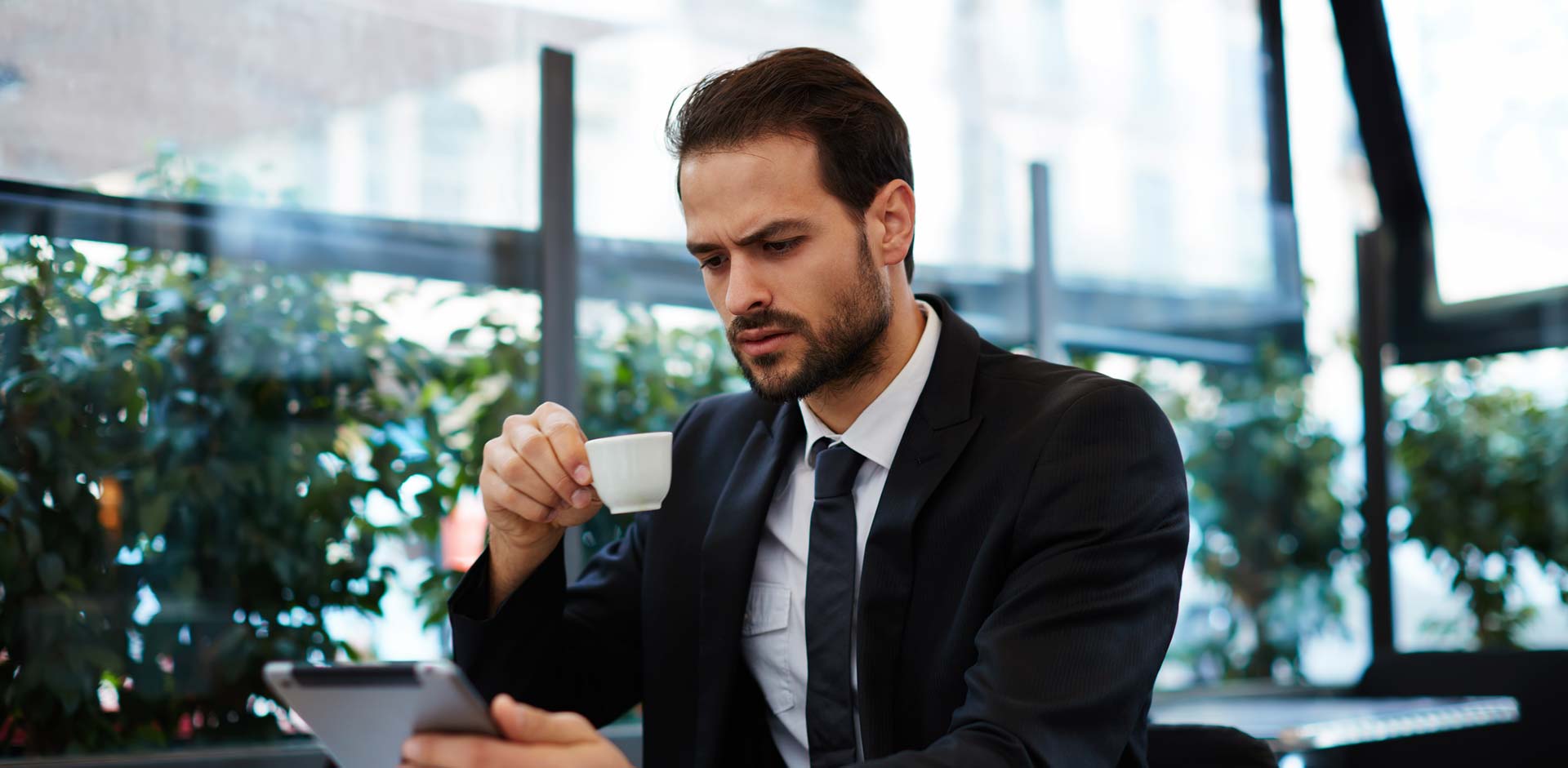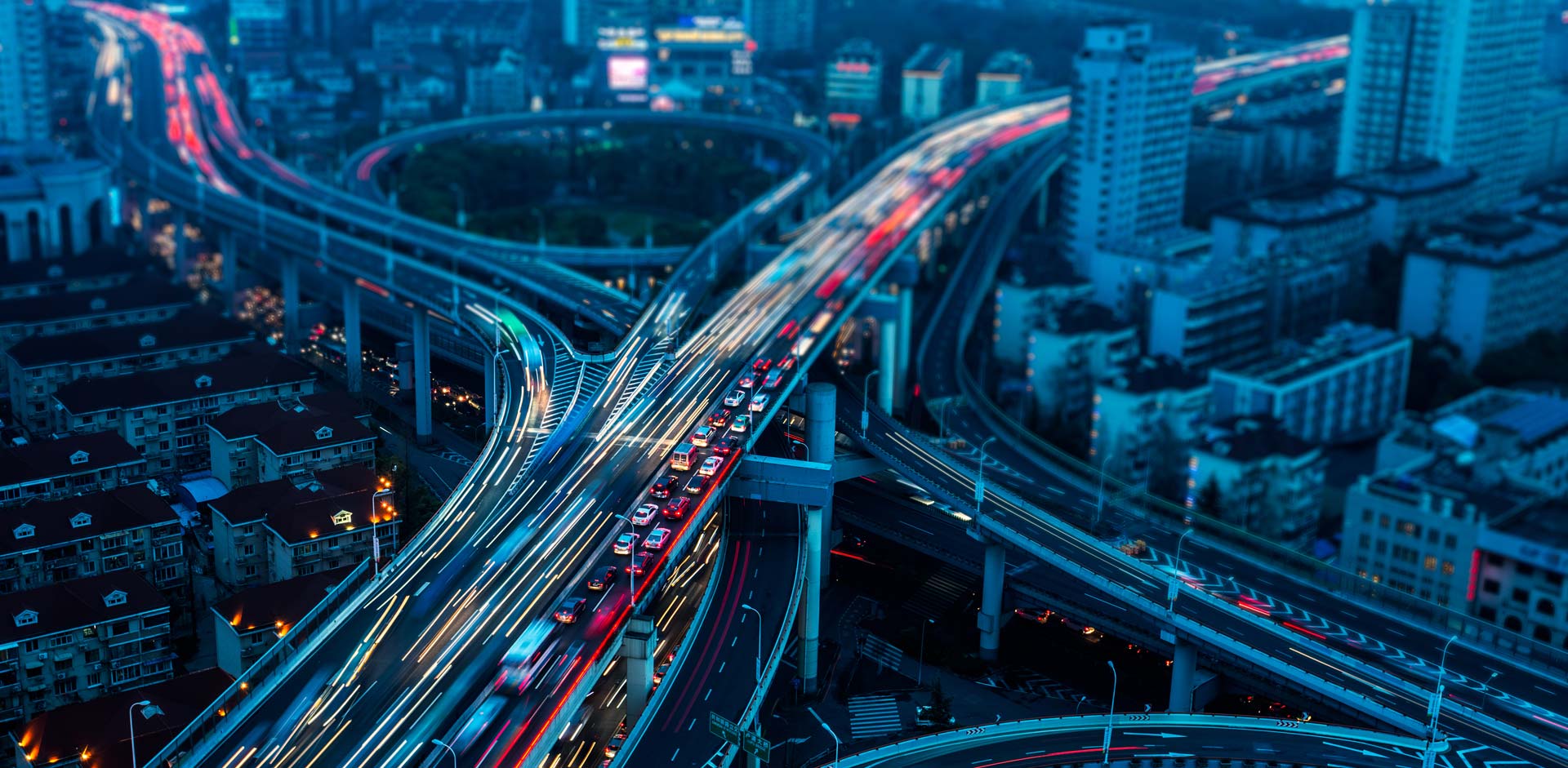 Portrait für bestehende Geschäftsapplikationen

Wir alle arbeiten im Büroalltag jeden Tag mit mehreren Applikationen für unterschiedliche Anwendungsgebiete. Den Überblick zu behalten fällt oft schwer. Relevante Inhalte sind oft nur nach langem suchen auffindbar, in E-Mails und Applikationen verteilt und bis zum nächsten Mal weiß man es wieder nicht.

Die Portrait App ist die Lösung für dieses Problem. Sie vereint all Ihre Geschäftssoftware praktisch in einer modernen App.

Sie können sich auf einen Blick alle für Sie relevanten Informationen der unterschiedlichen Applikationen anzeigen lassen. Eine intelligente Zugriffsverwaltung ermöglicht ein sorgenfreies Berechtigungsmanagement, immer am aktuellen Stand der Vorsysteme.

Die Portrait App ermöglicht eine barrierefreie Suche über sämtliche der angebundenen Systeme hinweg und sorgt so für einen praktischen Überblick über alle bereits vorhandenen Informationen. Durch die smarte Integration ist ein Springen direkt zum Suchergebnis in der jeweiligen Applikation nahtlos möglich.

Binden Sie auf einfachste Weise Ihre Geschäftspartner und Kunden mit ein und stellen Sie Ihnen individualisierte Informationen wie Preislisten oder Rechnungen zur Verfügung.

Verwenden Sie Portrait als Informations-Hub um alle Mitarbeiter gezielt über Neuigkeiten am Laufenden zu halten. Erreichen Sie auch Mitarbeiter ohne Computer-Arbeitsplatz via Info-Displays an Knotenpunkten.

Passen Sie Portrait individuell nach Ihren Wünschen an oder nützen Sie eines der vorhandenen Templates.

Erfahren Sie mehr auf: portrait.app

DSGVO

EU Datenschutzgrundverordnung

Am 25. Mai 2018 tritt die EU Datenschutz-Grundverordnung (DSGVO) europaweit in Kraft. Diese soll jedem EU-Bürger mehr Kontrolle über die eigenen Daten geben und nimmt gleichzeitig die Unternehmen verstärkt in die Pflicht.

Betroffen davon sind Unternehmen jeglicher Größe, vom Einzelunternehmer bis zum Konzern. Außerdem gilt die Verordnung für alle Unternehmen, die Daten von EU Bürgern verarbeiten, also auch für jene, die ihren Sitz außerhalb der EU haben.

Konkret regelt die DSGVO die Verarbeitung von personenbezogenen Daten natürlicher Personen. Personenbezogene Daten sind all jene, mit denen eine Person identifiziert werden kann. Das sind etwa Name, Adresse oder die Kontonummer.

Der Begriff "Verarbeitung" umfasst sämtliche Interaktionen mit Daten in einem Unternehmen. Das erstreckt sich von der Erfassung, Speicherung, oder Organisation, über die Veränderung, Verwendung, oder Weiterleitung, bis hin zur Einschränkung oder Löschung. All diese Tätigkeiten sind außerdem technologieneutral, das bedeutet der Datenschutz bezieht sich auf elektronische Datenbanken genauso wie auf Akte in Papierform.

"Die DSGVO sieht vor, dass sich Unternehmen intensiv mit dem Thema Datenschutz beschäftigen."

Jedes Unternehmen, das personenbezogene Daten verarbeitet, trifft die sogenannte Rechenschaftspflicht. Das bedeutet es muss gewisse Grundsätze einhalten, sowie deren Einhaltung belegen können.

Es muss aufgezeigt werden können zu welchem Zweck Daten verarbeitet werden, es dürfen nur die für ebendiesen Zweck erforderlichen Daten erhoben werden, und es muss dafür Sorge getragen werden, dass alle Daten richtig sind. Darüber hinaus dürfen personenbezogene Daten nicht unbegrenzt aufgehoben werden, sondern nur in dem Rahmen, wie es für den Zweck unabdingbar ist. Dafür sollte eine regelmäßige Löschung obsoleter Daten sichergestellt werden. Ein ECM System wie ELO unterstützt Sie dabei, dies nachweisbar einzuhalten.

Ein besonderes Augenmerk liegt auf dem Grundsatz der Datensicherheit. Unternehmen müssen dafür Sorge tragen, dass die verarbeiteten personenbezogenen Daten angemessen geschützt werden.

Die ersten Schutzmaßnahmen werden bereits bei der Gestaltung der Technik ("privacy by design") getroffen. Mithilfe von ELO kann z.B. eine Pseudonymisierung (z.B. Passwortsicherung) von Daten durchgeführt werden. Zusätzlich dazu müssen die Einstellungen in den jeweiligen Programmen so gewählt werden, dass die Daten bestmöglich geschützt werden ("privacy by default"). ELO übernimmt hier bspw. die Aufgabe sicherzustellen, dass die betroffenen Daten durch Zugriffskontrollen und -beschränkungen vor unbefugten Personen geschützt sind.

Besondere Vorsicht ist bei der Verarbeitung sensibler Daten (z.B. Gesundheitsdaten oder politische Überzeugung) oder der Daten von Kindern geboten.

"Sie sind noch kein ECM Anwender? Nutzen Sie jetzt die Vorteile von ELO und sehen Sie der Datenschutz-Grundverordnung gelassen entgegen. Kontaktieren Sie uns und informieren Sie sich über Ihre Möglichkeiten."

Die Verarbeitung personenbezogener Daten fängt schon im Kleinen an. So unterliegen etwa Unterlagen von Bewerbern oder Mitarbeitern der DSGVO. Das Unternehmen trifft hier eine Auskunftspflicht die schriftlich, in elektronischer Form erfolgen sollte.
ELO schafft für Sie die notwendigen Voraussetzungen zur Einhaltung der Vorschriften und ermöglicht Ihnen, einer Person auf Anfrage einfach und unkompliziert Kopien all ihrer Daten (gespeicherte Informationen, E-Mails, Notizen,…) zu übermitteln.

Zusätzlich sind Betroffenenrechte einzuhalten. Jeder EU Bürger, dessen Daten verarbeitet werden, hat das Recht, diese berichtigen oder löschen zu lassen, bzw. deren Verarbeitung einzuschränken. Mit ELO können Sie diese Vorgänge nicht nur rasch durchführen, sondern auch gleichzeitig den erforderlichen Nachweis der Durchführung erbringen.

"Sie nützen bereits ELO? Vereinbaren Sie jetzt einen Termin mit unseren Consultants und erhalten Sie wertvolle Tipps und Tricks über die Anwendungsgebiete im Rahmen der DSGVO."

Praktisch alle Unternehmen, werden ein Verzeichnis Ihrer Verarbeitungstätigkeiten führen müssen. Dieses Verzeichnis ist vom Verantwortlichen, also vom Unternehmen, das über die Verarbeitung der personenbezogenen Daten entscheidet, sowie vom Auftragsverarbeiter, also bspw. dem Lohnverrechner, zu führen.

Dieses Verzeichnis enthält neben Angaben zum Verantwortlichen (z.B. Name, UID Nummer), vor allem Informationen zum Zweck der Datenverarbeitung. Das kann in etwa Personalmanagement (z.B. Lohnverrechnung) oder Marketing (z.B. newsletter) sein. Zusätzlich sind die Kategorien der betroffenen Personen und zugehörigen Daten anzuführen. Also bspw. Mitarbeiter (z.B. Adresse, Gehalt) oder Kunden (z.B. Kontaktdaten, Kaufinteressen). Wenn Daten weitergeleitet werden (z.B. an Finanzamt, Lohnverrechnung), dann ist das genauso zu notieren, wie wenn Daten an ein Drittland gesendet werden (z.B. Mutterkonzern). Darüber hinaus sind alle technischen und organisatorischen Maßnahmen, die zur Wahrung der Sicherheit eingesetzt wurden, aufzuzeigen.
ELO sorgt dafür, dass diese Daten in einer übersichtlichen Form dargestellt werden können.

"Die DSGVO möchte die Rechte von EU-Bürgern stärken – ein komplexes Unterfangen das die Unternehmen bis 25. Mai 2018 umgesetzt haben müssen."

Durch die Einführung einer EU-weiten Datenschutz-Grundverordnung sollen die Rechte der Bürger vereinheitlicht werden und Datenschutz besser reguliert werden. Interessant ist vor allem auch, dass sich auch Firmen mit Sitz außerhalb der EU an die neuen Vorschriften halten müssen.

Aufgrund der Komplexität des Themas empfiehlt es sich, Beratung von Spezialisten in Anspruch zu nehmen. Mit deren Hilfe lassen sich die Vielzahl von Neuerungen bis zum 25. Mai 2018 vollständig umsetzen.

Weiterführende Informationen

Verordnung (EU) 2016/679 der europäischen Parlaments und Rates vom 27. April 2016
08/01/16

04/08/15

25/06/15

30/03/15

02/10/14

03/09/14
Turnkey contract management solution
Contract management is becoming more and more important in business. Due to the complexity and increasing number of contracts, it is difficult to keep an overview and find necessary information quickly. In addition there are often different types of contracts, for example rental- service- or purchase contracts with different periods.
Referring to this issues it is important to miss no deadlines to escape unnecessary expense and not to stress any business relationship.
Treskon has recognized this problem and developed a standard solution for contract management.
Here you find some of the many advantages that you can achieve with our solution:
You will get a better overview of your contracts and their information
An automatic reminder function helps you to miss no important deadlines
Contracts can be complex and long, but you can still search with our intelligent searchengine by specific words and will receive the required information within seconds
By access authorities you are able to control the in-house safety aspects
The funktion of the versioning of contracts allows you the contrasting juxtaposition of the different changes
To comment your documents as usal you are able to use the digital marker-, stamp- and sticky note function
For further information or a personal meeting, contact us!
ECM for real estate
Treskon started a cooperation with with MSE to build a document management solution around RELion - a well-known real-estate software-solution. During this year, a solution will be released which offers case-driven document management which is fully integrated into MSE RELion and handles all the aspects off a real-estate business.
MSE RELion Event
mse GmbH, Steinringer WEB and IT solutions GmbH, Treskon GmbH and the host Microsoft Austria GmbH invited interested persons to join for an interesting day about solutions for the real estate sector. All presentations were laid out to show how integration is made simple and effective these days. These questions have been answered:
How can information and documents managed in an efficient way?
How to find information which is of importance?
How can I achieve the latter without keeping information redundant.
Contact us if you couldn't attend and want to get a summary about the event!
AWELOS & CONNECT 5
Actiware presented the all new and game-changing release of AWELOS and CONNECT 5 at the CeBIT in Hannover.
The Middleware offers now a better and more integrated way of integrating like ERP, CRM or other business software.AWELOS and CONNECT vastly changes the approach for Enterprise-Application-Integration (EAI), by abstracting the business and application-integration layer. As a consequence, data and information can be unified or orchestrated. Information capturing is simplified and an effective-integration in existing business software is made easy.
ELO ECM Convention 2014
Treskon was part of the ELO ECM Convention 2014 which was hosted at Marriott Hotel in the heart of Vienna, Austria.
Theme of the event was "Ease your business" - which was completed with Treskon's expert-talk: "simply manage business processes with ELO". Guests appreciated the possibility to inform themselves about modern ECM solutions and could talk with our professionals and hear their opinion.
We want to thank our visitors and would welcome them back again on 07.10.2015.
ELO ECM Suite 9
ELO Digital Office GmbH released the newest version of their succesful ELO ECM Suite.
Some of the new features are:
Collaboration
Microsoft Office integrated document management
Click & Find
web-sharing
Treskon's takes care that you receive the professional services alongside this new version.
Contact us for further informations!
IT SUPPORT ENGINEER (M/F)
Are you interested in an exciting job at a young and dynamic company?
SOFTWARE DEVELOPER – ECM (M/F)
Are you interested in an exciting job at a young and dynamic company?